Sunstate Homes is a customer-focused company, creating distinguished homes in and around South East Queensland, by building high quality homes that are unique and innovative and offer buyers an outstanding value.
We do not claim to have hundreds of plans. Each and every one of our plans is designed individually, encompassing the ideology of the company. That is to build homes that are unique, innovative, liveable and an asset for its owner. Our unique front façades must be inviting and stand out from the rest of the crowd.
Our customer-driven philosophies begin with meeting you on your block of land to advise you of the best placement of your dream home. If you are still in the process of choosing your block, we will help you select thebest and most cost effective block of land.
We will then spend as much time as necessary to ensure that the floor plan suites your individual lifestyle. You may choose one of our multi-award winning plans, use your own plan or start from scratch to design a floor plan that fits your lifestyle like a glove.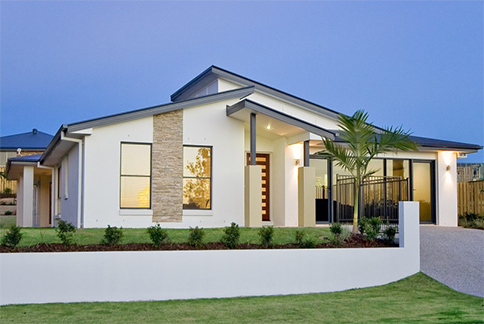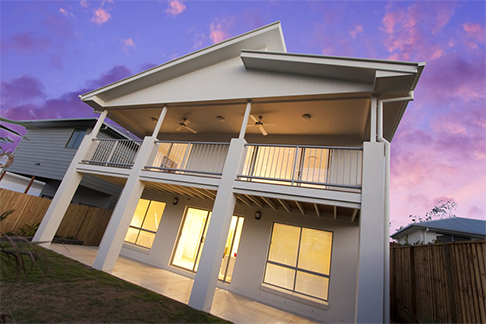 Our personal service does not end once we start the construction of your home. We offer customer service that is unrivalled in the industry. We understand that the process of choosing the colours and the finishing items, like tiles and cabinets, can be quiet stressful. For this reason we offer you a colour selection
service to assist in coordinating the colours and material to your individual taste. We also do not penalise you for changing your mind. You may change your mind with the finishing items as many times as you like. And the good news is that we do not charge you any penalty fees as long as we have not yet ordered the material. In summary, if it does not cost us to change something, we do not charge you for changing it.
When you choose to build your home with Sunstate, you will discover a big difference. We know what a big decision buying a home is and we respect that. We are here to assist you before, during and after that decision making process. At Sunstate Homes, you will never experience high-pressure sales tactics.
We believe only you know which house is right for you and when the time is right, you will let us know. We want you to be comfortable that you have all of the information necessary for you to proceed with us with confidence.